Contact us for any further questions, possible problems, business partnerships or just to tell us how much you love your Poulan Pro Steam cleaner!
Contact us.
---
Telephone: 800.711.6617
Mon-Fri 7:00a-6:00p CT

To better assist you, please provide model/type, full serial number (e.g. AUG18-123456), name, complete address, and phone number in your email.
Let's chat!
---
We're ready for your questions
Mon-Fri 8:00a-5:00p CT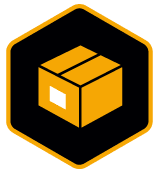 Flat Rate Shipping
$4.99 for $49.98 & under. $9.99 for $49.99 & above — U.S. only, not in Alaska and Hawaii.